SWAINE LEATHER
CARE GUIDE
Ensure many years of service by looking after your Swaine Leather pieces.
Aftercare of your
English Bridle Leather
This best quality product in English Bridle Leather is made entirely by hand; pigmented using organic dyes, and liberally fed with tallow and oils as part of the tanning process.In excessively heated and humid conditions, the natural tallow may rise to the surface of the bridle leather, forming a white residue which is entirely natural and easily removed by feeding the leather with Swaine leather feed.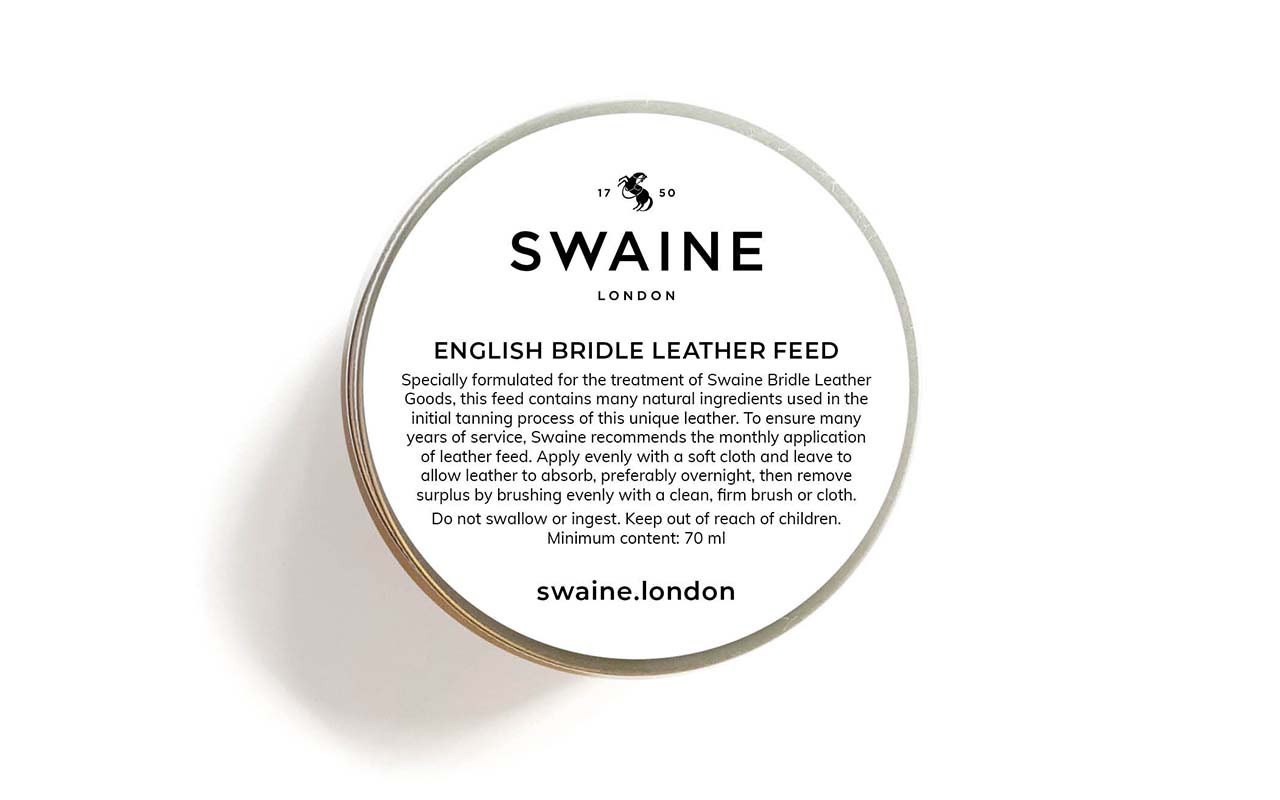 To ensure many years of service, Swaine recommends the monthly application of leather feed. Apply evenly with a soft cloth and leave to allow leather to absorb, preferably overnight, then remove surplus by brushing evenly with a clean, firm brush or cloth.
DISCOVER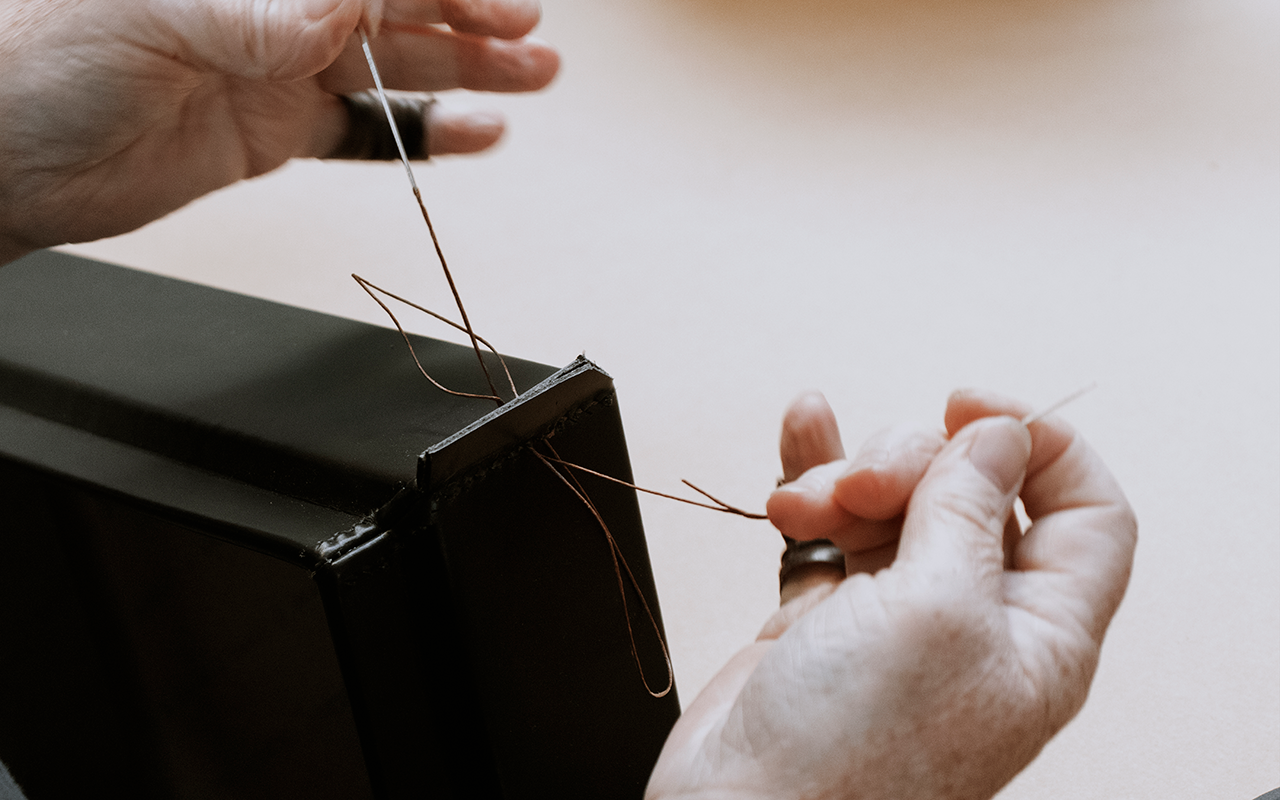 Restoration
Swaine's pieces are of the finest quality and made to last for generations. Should you need it Swaine's master craftsmen can offer full restorations and repairs of any piece—to clients both old and new. Leather repairs are temporarily on hold; if you would like to be put on the waiting list, please contact enquiries@swaine.group. We thank you for your patience and apologise for any inconvenience caused.