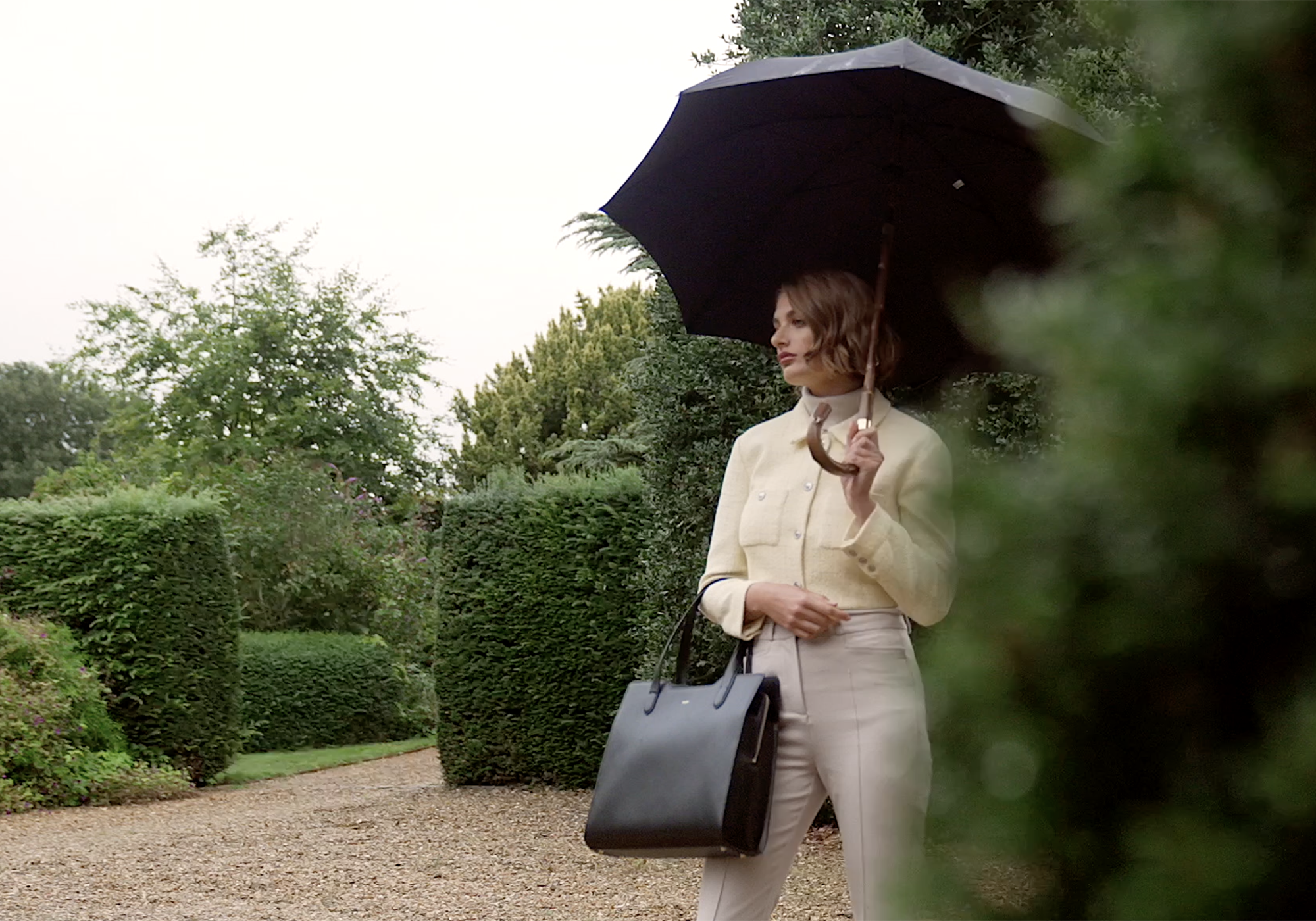 WOMENS
BRIGG UMBRELLA COLLECTION
Brigg & Co. have been royal umbrella makers since the company's foundingin the 19th century and remain the most decorated umbrella manufacturerin the UK.
A Brigg ladies umbrella is lightweight and streamlined and uniquely handcrafted at our workshops in Cambridge. The handle is formed from a solid piece of precious wood; gently steam curved, and finished with our signature gold plated or sterling silver collar.
The Brigg umbrella is an essential element of the contemporary wardrobe and may be relied upon as a trusty friend for many years service.