SWAINE
AFTERCARE AND RESTORATION SERVICE
Since 1750 the brand and factory have been passed down through sons and nephews for generations.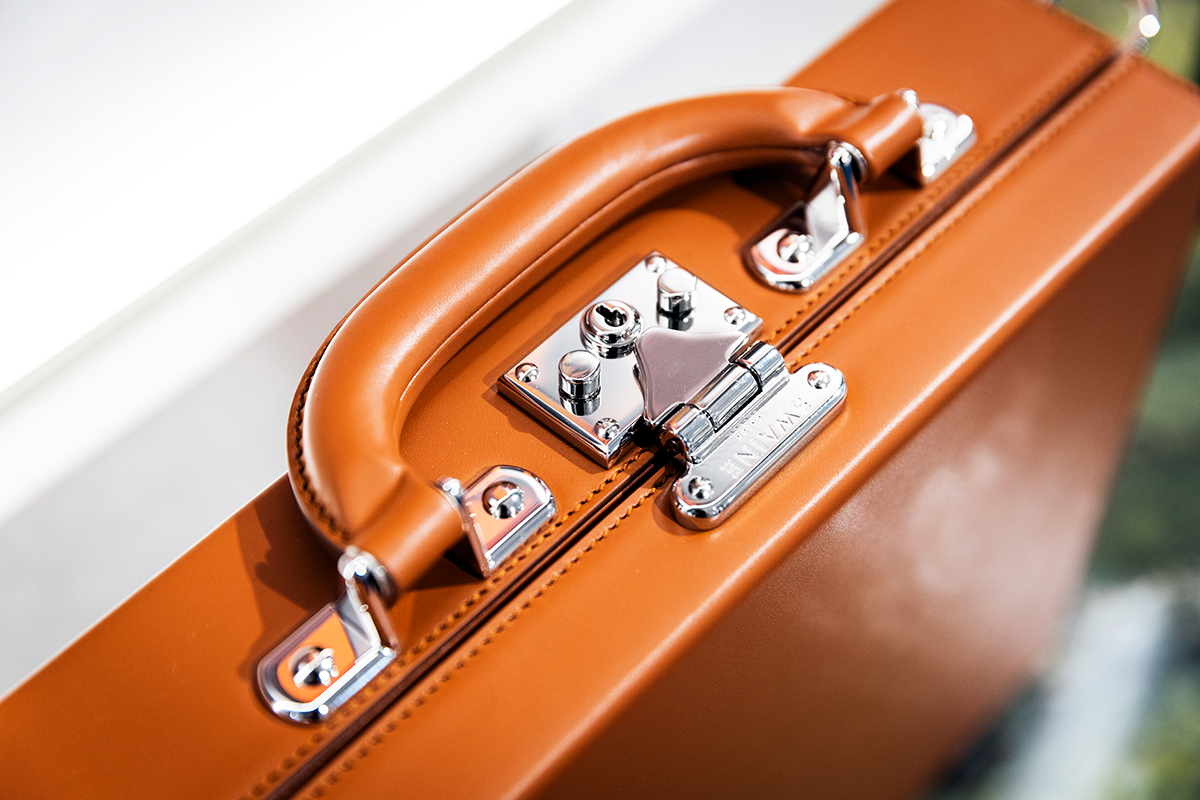 QUALITY TO LAST FOR GENERATIONS
Swaine's pieces are of the finest quality and made using only the best materials, with time-tested traditional methods, and finished by hand in England. From beloved canes, leather goods, walking sticks and umbrellas to headwear for all sorts of occasions, Swaine's world-renowned aftercare and restoration service is always on hand and ready to serve.
Passion perfected, it is with master craftsmen and their superior knowledge that the oldest name in luxury goods can offer full restorations and repairs of any piece—from the company or otherwise—to clients both old and new.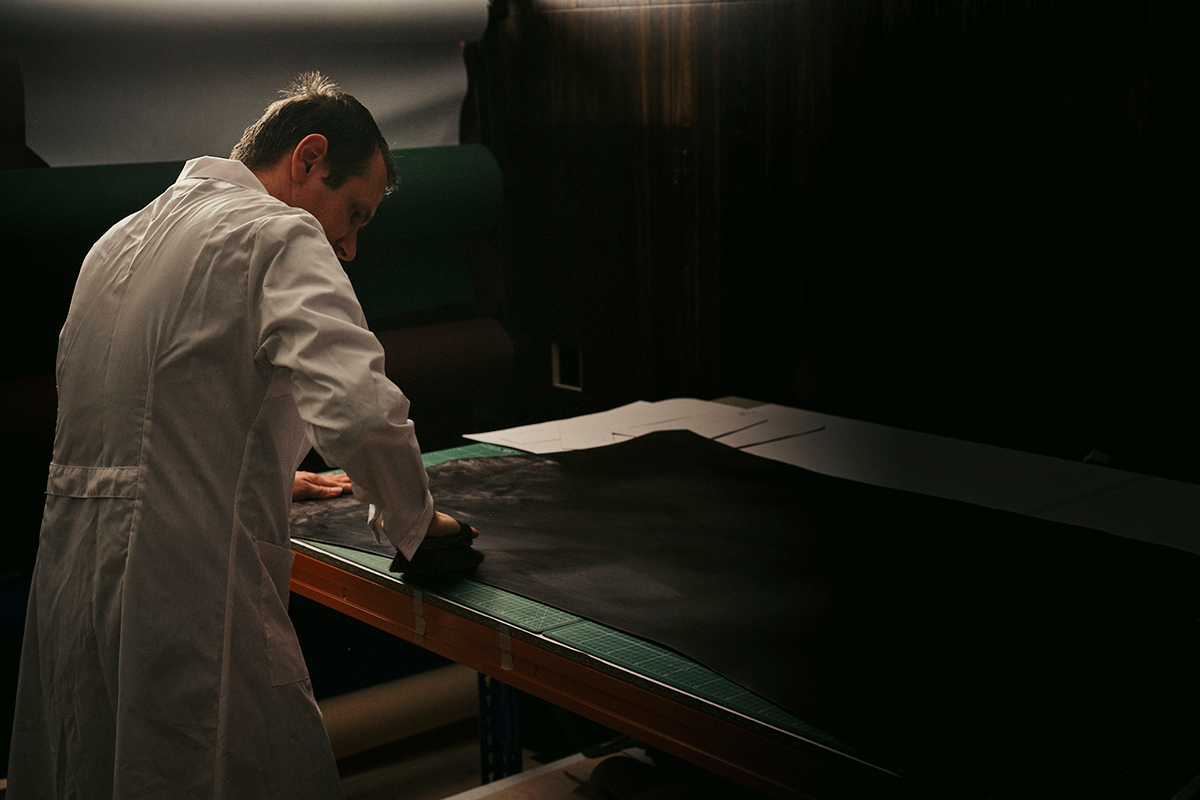 CARE OF SWAINE ADENEY
LEATHER GOODS
Swaine recommends that all leather goods be cleaned, fed, stained, and polished during service in the Cambridge workshop. 
The perfected process by its master craftsmen of heating the leather beforehand is essential for the longevity of one's investment. Swaine will colour match leather with 99% accuracy if replacement leather is required. Regarding fittings, Swaine will replace in-kind or with approved recommendations.Natural differences in replaced leather may occur due to the age of the leather in question.
Leather repairs are temporarily on hold; if you would like to be put on the waiting list, please contact enquiries@swaine.group. We thank you for your patience and apologise for any inconvenience caused.
Or enquire about leather goods restoration referencing 'Swaine Aftercare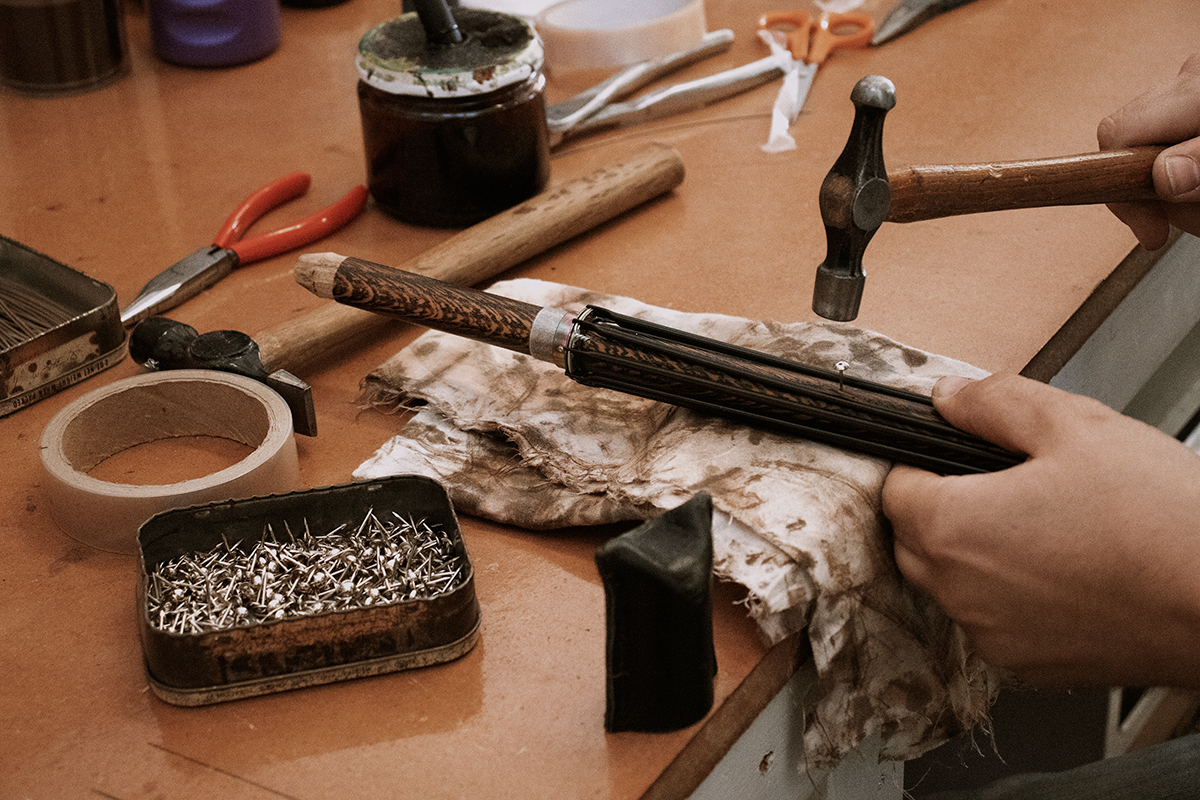 CARE OF BRIGG
UMBRELLAS, CANES AND WALKING STICKS
Should one's umbrella not be a Brigg Umbrella, fret not; Brigg's unwavering love for both the manufacture and maintenance of rain shields and sunshades is ready to accommodate. Brigg welcomes enquiries from cane and walking stick users. Should original replacement fittings not be on hand, due to a piece's age or rarity, for example, Brigg shall consult and offer a suitable substitute for approval before the commencement of any restorative work.
Or enquire into umbrella restoration referencing 'Brigg Aftercare'
CARE OF HERBERT JOHNSON
HATS AND ACCESSORIES
The historic hatter Herbert Johnson exercises the utmost care in processing all sorts of headwear. Whether cleaning, blocking, or repairing, each is as unique as its maker and undergoes an in-depth assessment. In some instances, materials such as hat felts, headbands, leathers, and suedes, display inherent weakness—be it through age, excessive use or mistreatment—that is not readily apparent.  Should this be the case, Herbert Johnson shall consult and outline concerns and options for approval before the commencement of any restorative work.
Or enquire into hat restoration quoting 'Herbert Johnson Aftercare'