SWAINE LONDON
OUR CRAFTMANSHIP
Swaine's craftsmanship is the legacy of centuries of observation and reflection on leather and its tanning. Swaine highly skilled artisans carry the age-old knowledge passed on from craftsman to craftsman.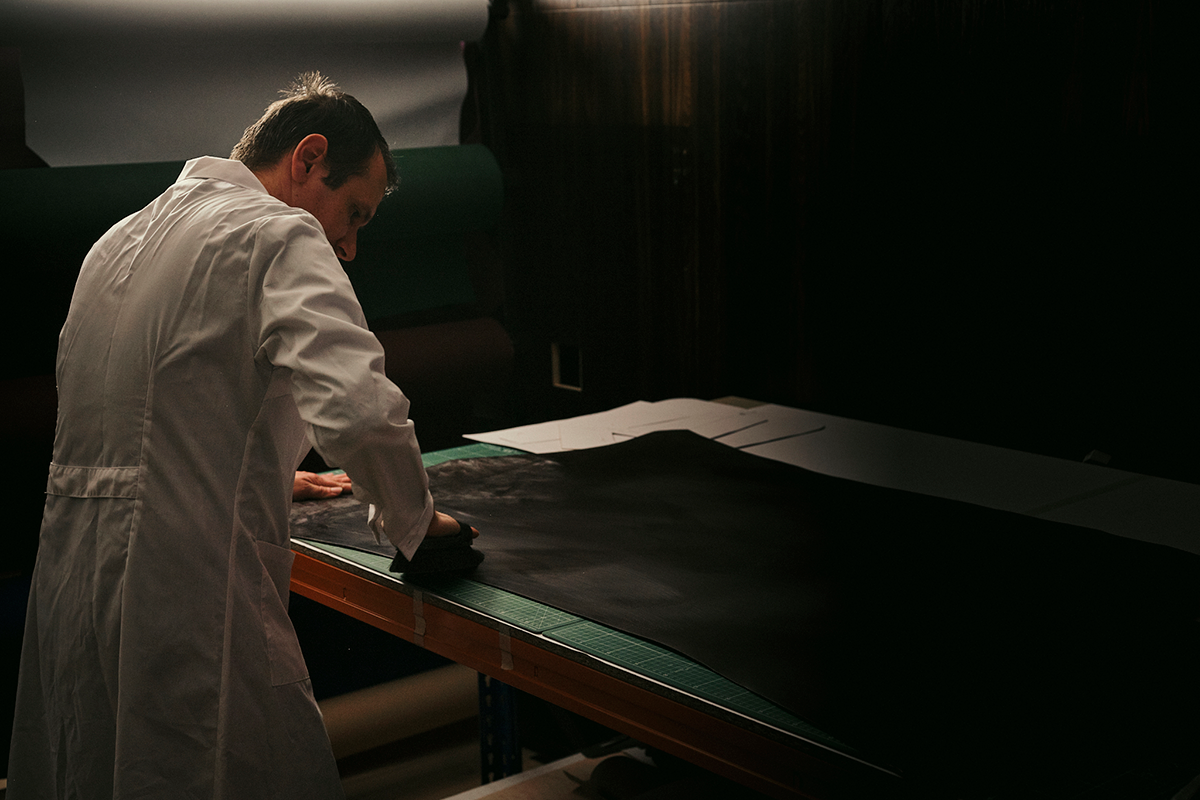 A UNIQUE PIECE OF LEATHER
Natural bridle hide has its own identity, making each product beautifully unique. English Bridle Leather is pigmented using organic dyes, and then liberally fed with tallow and oils as part of the tanning process.
Bridle leather has a natural and integral durability, so it will map its many years of use by your side with a beautiful rich patina.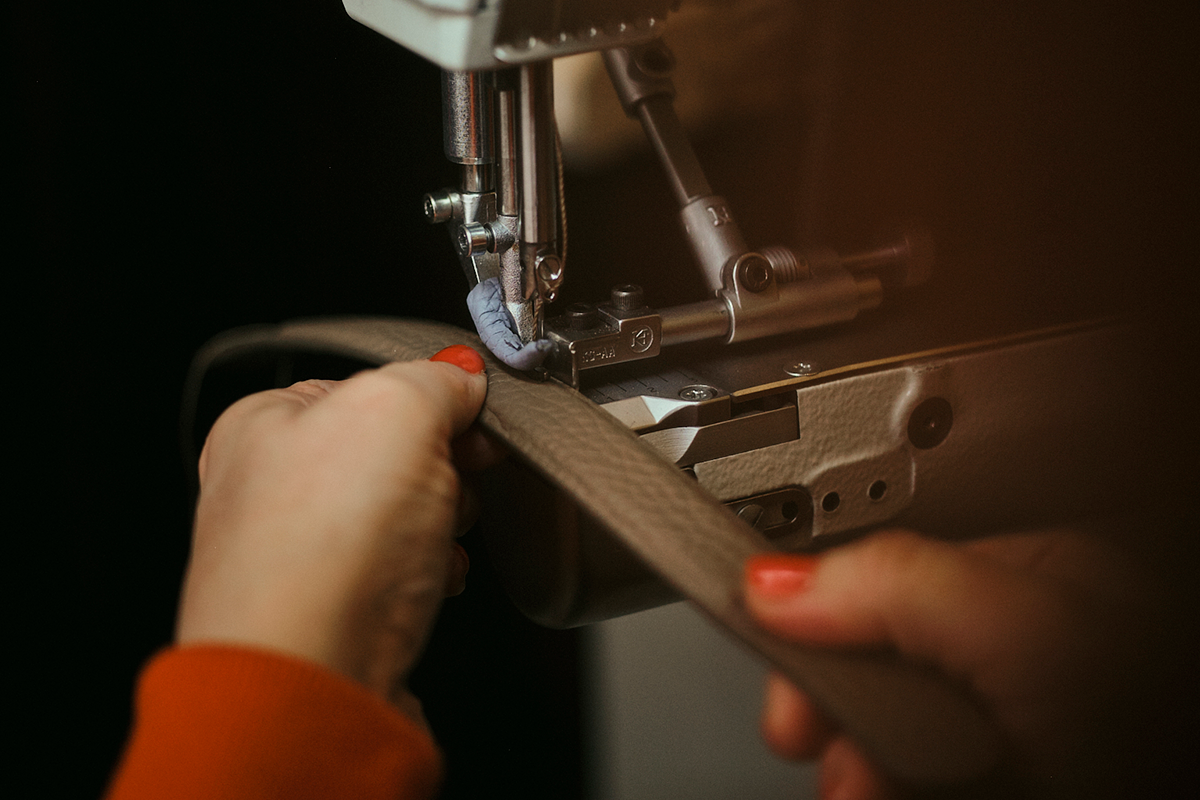 THE ASSEMBLY OF THE PARTS
Once the Bridle leather has been prepared in Swaine's tanneries, Swaine's workshop precisely hand cut the leather patterns ready to be assembled by using a traditional saddlery technique of hand stitching.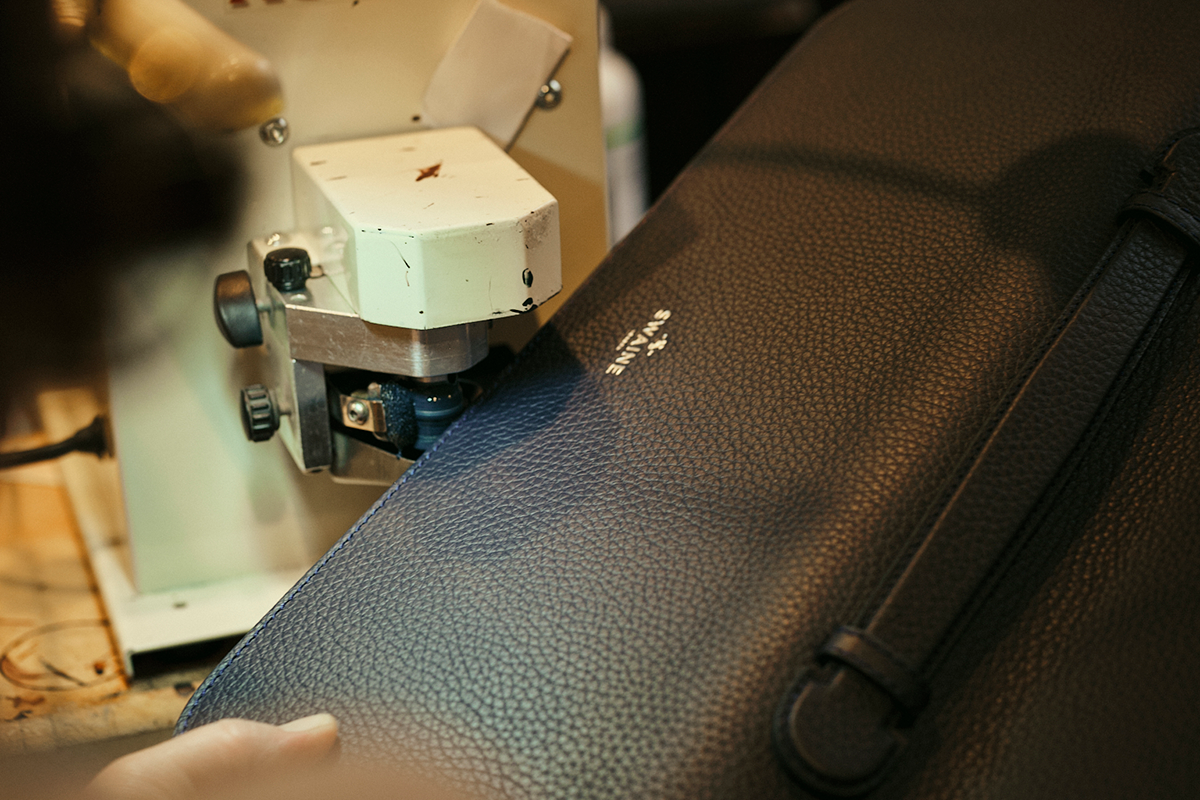 A PRECISE & APPLIED CONCEPTION
Swaine products are made with precision and care.
This is why it takes a craftsman more than 7 hours to make the handle of an attaché and an additional 23 hours to complete the case.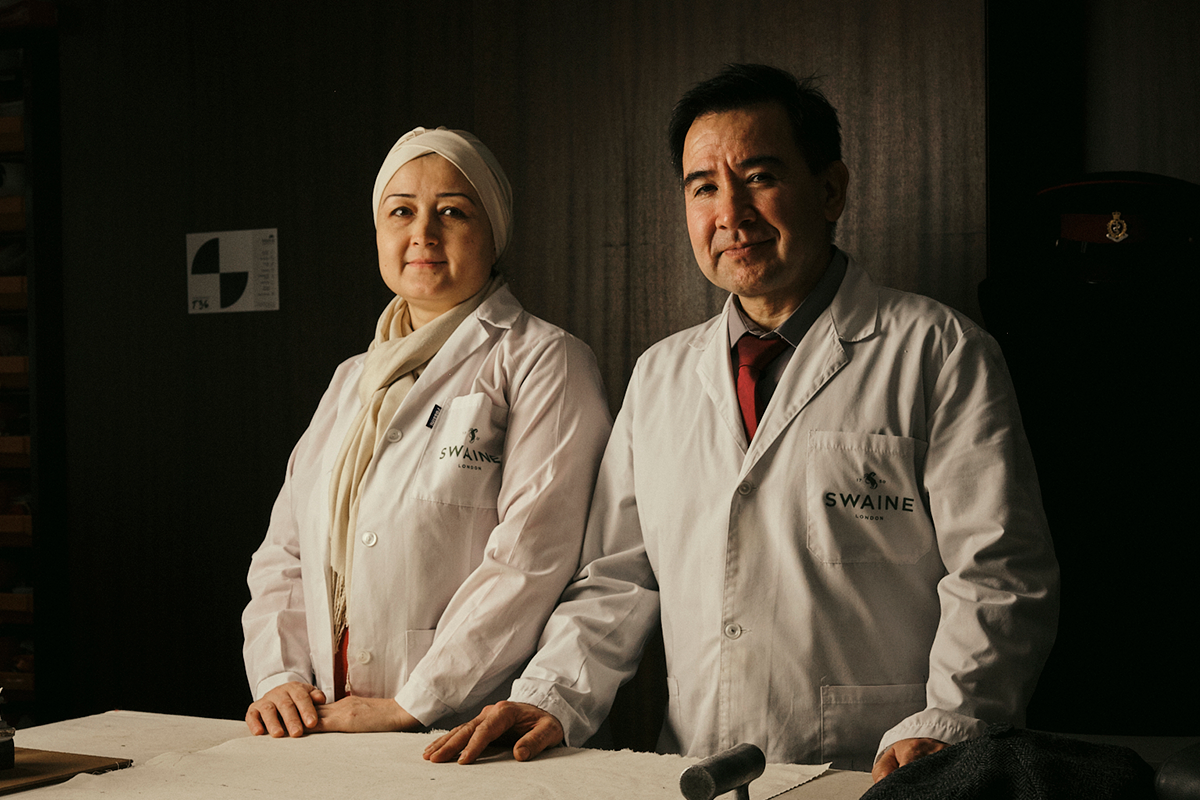 BEHIND EACH PRODUCT THERE IS A SOUL
Behind every SWAINE product, there is a craftsman who has shaped the entire design of the product by following the historical manufacturing processes step by step.
Observing and fine-tuning their actions to produce a unique piece of the finest quality.
The machine is, in fact, used as servant— not master.
This, then, is the formula: honest material and the finest craftsmanship that can be put into the moulding of it.
Edward Swaine Adeney, 1927